1.19.2 Finally is here... !!!
2 minute read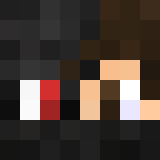 Nov 25th, 2022

FINALLY ITS HAPPENING
1.19.2
in
Paradox Isle
After months of testing and choas, finally Paaradox Isle is ready for 1.19.2
Due to multiple huge changes and things happened with chat reporting in Minecraft
The update from 1.18.2 -> 1.19.2 took longer than expected
Complete network is now 1.19.2 ready and will only support 1.19.3
Time to meet the warden 😉
CHANGES
NETWORK
Upgraded to 1.19.2
Moved complete network to better servers
Optimize network to avoid connection issues
Upgraded network to support upcoming features
Resource pack has been optimized and compressed
Custom items has been optimized
Chat signing disabled (scroll to the end of this article to know details)
CUSTOM SMP
Border of New world (Origin) extended by 5k blocks each direction (Ancient cities spawn beyond 10k radius)

Custom datapack (Terallith) updated

Enchantments fixed (Certain enchantments were not working)

Map fixed (Now updates change in world within short time)

Disabled Enchater (Enchanter is disabled due to bug in 1.19.2. Will be enabled in later stage | OP enchanter is still available)

Fixed Teleportation from spawn to worlds

Fixed NPC interactio

Fixed Dungeon timer (Mobs will spawn with a delay when you enter Dungeon so you are not killed immediately

Fixed Mob bosses

Claims optimized
Fixed Claim permissions
Fixed Chat popup
Multiple small fixes....
CREATIVE
Fixed plot permissions
Fixed Redstone activation
Fixed plot expansion (Should be smooth now)
VANILLA SMP & HARDCORE SMP
Fixed spawn chunk (Was laggy for some)
Fixed respawn mechanism (Hardcore)
CHAT REPORTING
Chat reporting has been disabled completely in Paradox Isle
1.19.2 has an important change to chat which enables user to report a chat mesage
We have tested the same and was making things difficult to implement in chat.
Hence we decided to remove it completely.
This doesn't mean that chat can't be reported in Paradox Isle.
We follow the rules strict to maintain harmony and peace in Paradox Isle.
Hence you can directly report to Overlord (itsmemac#3623) and action will be taken regardless of their position in Paradox isle.
Currently, if you enter Paradox Isle, you will get an annoying popup saying chat signing is disabled in this server.
Do use the below mod to remove that message from popup